Technical Article
Sustainable Aviation Fuel
Prepare for take off!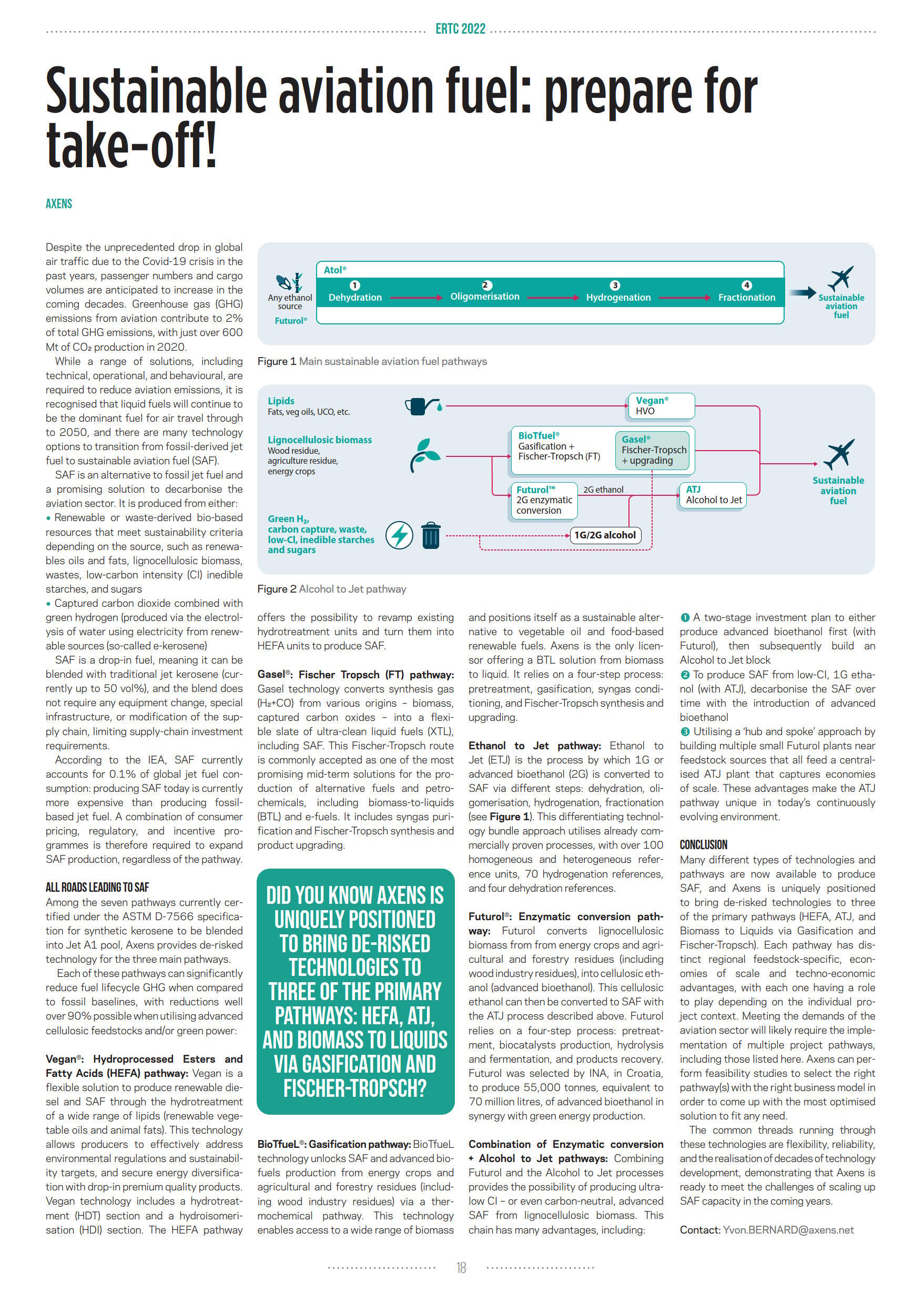 First published in ERTC Newspaper, November 2022
Among the seven pathways currently certified under the ASTM D-7566 specification for synthetic kerosene to be blended into Jet A1 pool, Axens provides de-risked technology for the three main pathways.
Discover all about them in this article written by our expert Yvon Bernard!