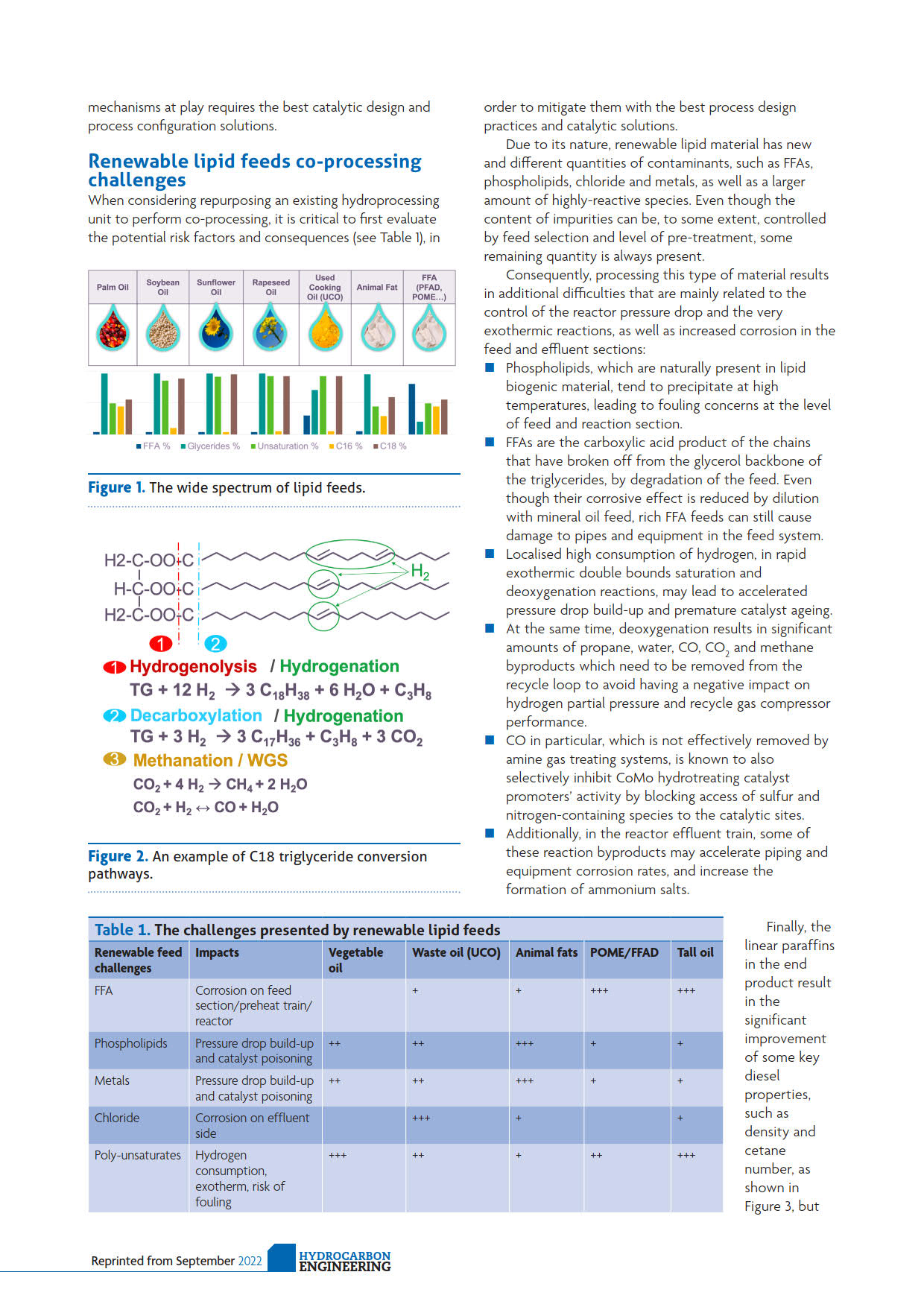 First published in Hydrocarbon Engineering, September 2022
Recent changes in legislation have propelled a sharp rise in global demand for sustainable fuels, challenging refiners to rapidly integrate hydroprocessing renewable feedstock solutions into their existing infrastructure. While large investments in dedicated oils and fats processing facilities are still years away from coming onstream, a drop-in co-processing solution presents an immediately-available, low-CAPEX stepping stone on the path towards decarbonisation.
Although the refining industry has extensive experience in producing fossil fuels, the simultaneous processing of renewable material along with fossil-based blendstock presents new technical challenges related to catalyst and process design which require new competences, and need to be addressed with a robust approach.