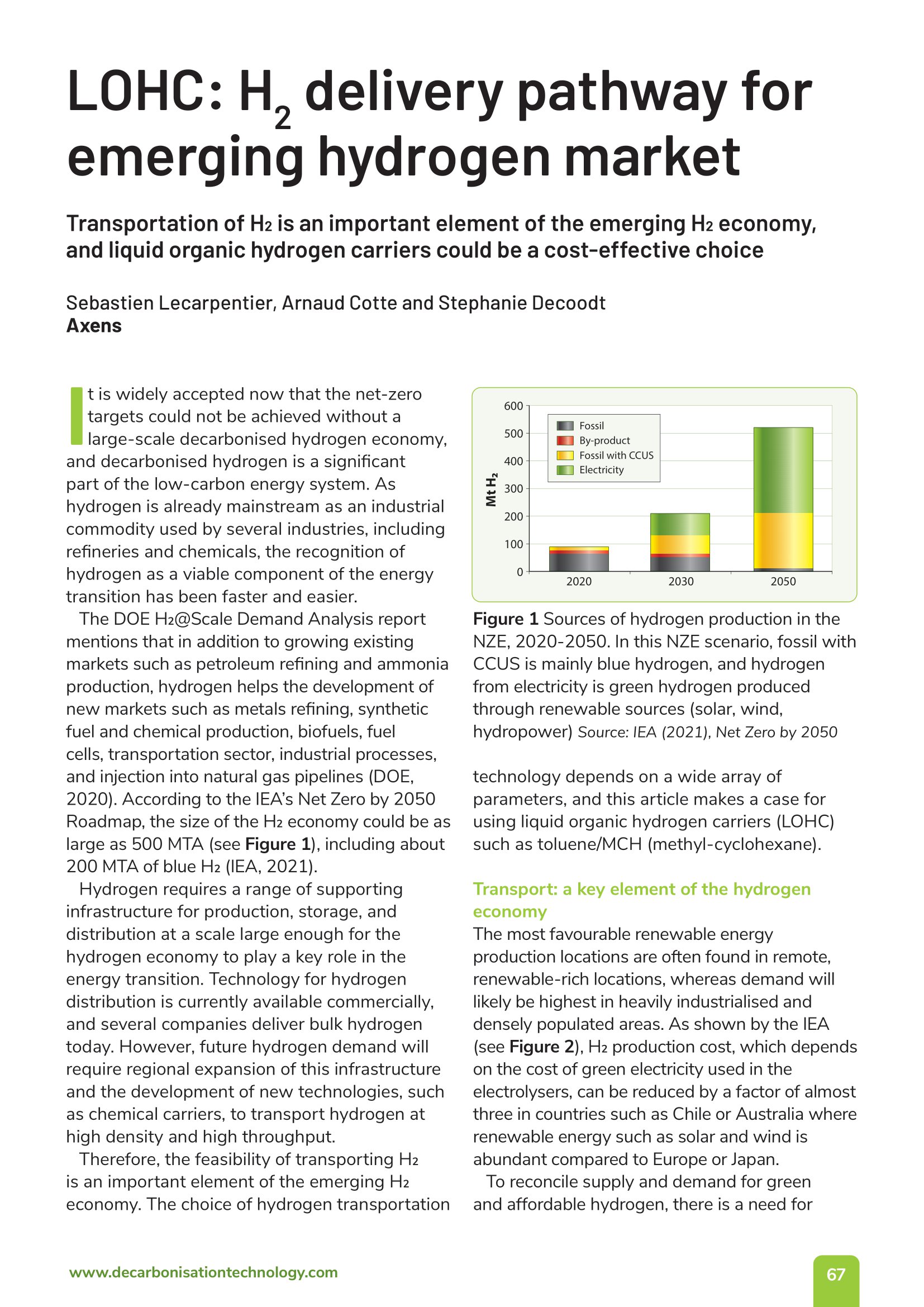 First published in Decarbonisation Technology, June 2023
Hydrogen requires a range of supporting infrastructure for production, storage, and distribution at a scale large enough for the hydrogen economy to play a key role in the energy transition.
Future hydrogen demand will require regional expansion of this infrastructure and the development of new technologies, such as chemical carriers, to transport hydrogen at high density and high throughput.
Therefore, the feasibility of transporting H₂ is an important element of the emerging H₂ economy. The choice of hydrogen transportation technology depends on a wide array of parameters, and this article makes a case for using liquid organic hydrogen carriers (LOHC) such as toluene/MCH (methyl-cyclohexane).