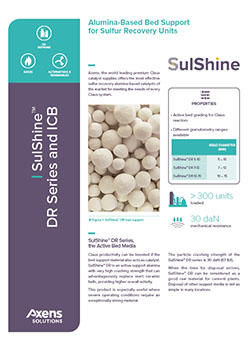 Axens, the world leading premium Claus catalyst supplier, offers the most effective sulfur recovery alumina-based catalysts of the market for meeting the needs of every Claus system.
Claus productivity can be boosted if the bed support material also acts as catalyst.


SulShine® DR is an active support alumina with very high crushing strength that can advantageously replace inert ceramic balls, providing higher overall activity.