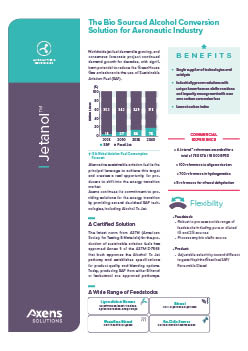 Worldwide jet fuel demand is growing, and consensus forecasts project continued demand growth for decades, with significant potential to reduce the GreenHouse Gas emissions via the use of Sustainable Aviation Fuel (SAF).
Alternative sustainable aviation fuel is the principal leverage to achieve this target and creates a real opportunity for producers to shift into the energy transition market.
Axens continues its commitment to providing solutions for the energy transition by providing several de-risked SAF technologies, including Jetanol™.